Abu Dhabi's glamor-filled three-day Grand Prix is coming up at the end of November.
Those who can make it should expect lavish parties, huge performers and massive price tags.
Not visiting the United Arab Emirates' capital until later in the year?
There's still plenty of race-related fun to be had.
Here's what you need to know.
The Etihad Airways Abu Dhabi Grand Prix
Take adrenaline, fast cars, glamorous people, 60,000 fans and big-name bands.
Mix it all together in Abu Dhabi, the capital of the UAE.
Throw in a free citywide entertainment festival and a string of mega yachts.
The result is the city's annual Etihad Airways Abu Dhabi Grand Prix, running Friday to Sunday, November 25-27.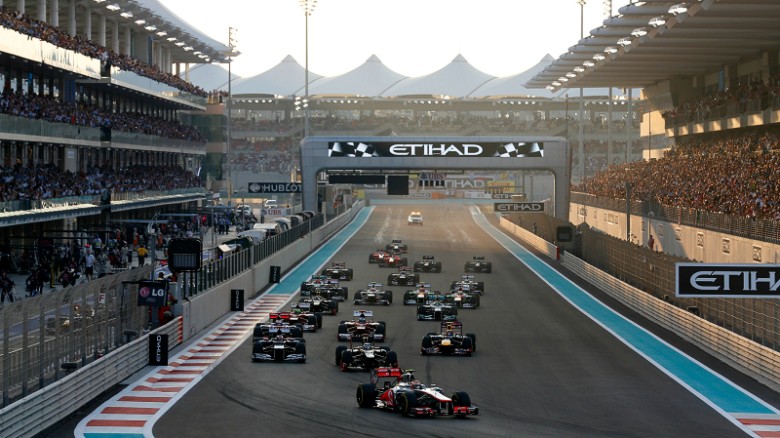 The race is hosted in the futuristic, slickly modern Yas Marina Circuit.
Inaugurated in 2009, the circuit boasts the unique distinction of being the only motorsports venue in the world with covered and shaded grandstands.
Private yachts line the surrounding marina, lending everything an "outer space meets Monaco" vibe.
Friday and Saturday are used as practice and qualifying rounds, while Sunday is the 55-lap Grand Prix. Previous winners include Nico Rosberg, Lewis Hamilton and Sebastian Vettel. Vettel's the current race record holder at 1:40.279.
Air-conditioned VIP suites have the best views (and the highest prices — see below), while standing tickets come with the cheapest price tags (from $108).
There are the usual elements you'd expect from a race, including food and drink stalls, kid-friendly zones with games.
But the Abu Dhabi Grand Prix also features a few unique twists — like boozy brunches, big bands and free entry to two theme parks.
Every night the Grand Prix hosts a massive concert.
Friday features electronic duo The Chemical Brothers. Saturday Lionel Richie performs his sing-along-friendly tunes.
On Sunday, Rihanna takes to the stage, making the show the only Middle East date on her "Anti World" tour.
An F1 ticket grants access to the concert on the same day. Buy a three-day ticket, see three concerts. There's no access to the shows without a race ticket.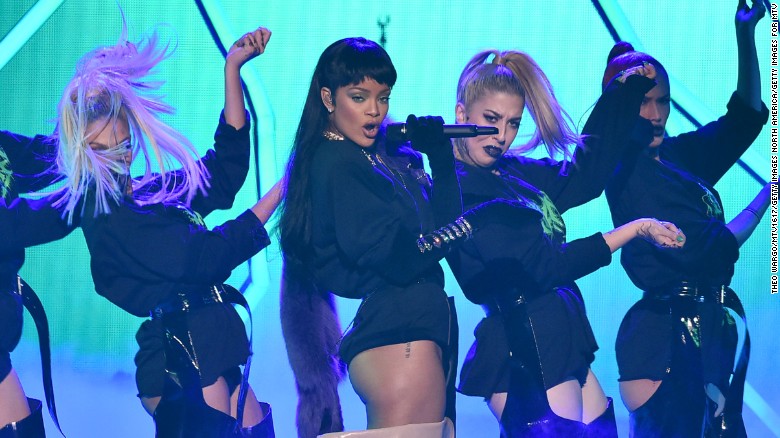 That ticket also allows same-day access to Ferrari World Abu Dhabi and Yas Waterworld.
Visitors can ride the world's fastest roller coaster (speeds of 240km/h) at Ferrari World or drive — perhaps unsurprisingly — one of the park's Ferraris.
They can then explore Yas Waterworld's 43 rides, which include a suspended roller coaster and plunging, twisty water tubes.
In the spirit to go big before going home?
The F1's Paddock Club tickets provide access to an air-conditioned suite with sleek furniture, big TVs and unlimited food and drink.
All this comes with views of the start/finish line and the chance to join Thursday's pit lane walk (from $4,601 for a two-day package).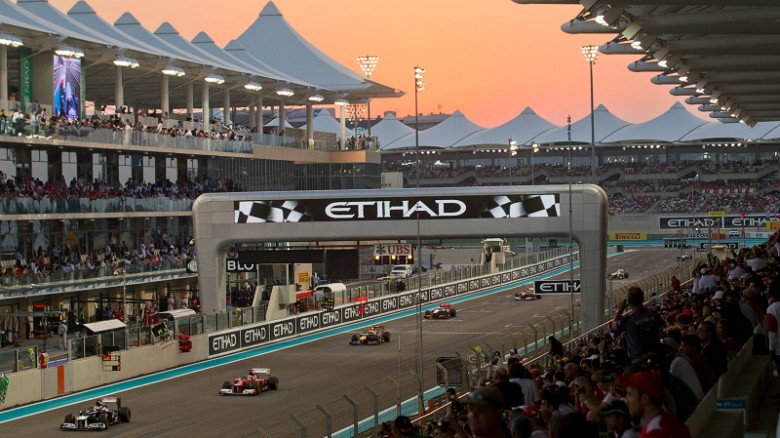 Red Bull's racing package includes luxurious suites directly above the team's garages and HD video walls with live race feeds.
There's gourmet food, free-flowing champagne and endless Red Bull (from $6,085). There's also a chance to hob nob with drivers and senior execs.
For a more approachable price tag, there's brunching at the race.
This all-you-can-eat several-hour affair features fancy food and boozy drink in unlimited quantities. The lavish meal happens 10 meters from the track and allows race access ($292).
With hundreds of yachts booking into the Yas Marina during the race weekend, one of the most decadent ways to watch the excitement is from the water.
Celeb favorite Amber Lounge offers daytime yacht tickets that come with Bacardi cocktails and bottomless champagne (from $4,950 per two people).
When the sun sets, visitors can dance to private performances by Jay Sean at Amber Lounge's glitzy after party (from $825).
The particularly flush can book Methuselah Tables. These come with the option to sit beside a celebrity, a six-liter Methusaleh bottle of champagne and unlimited bottle service, all for $23,600 a head.